In the business world, we have a habit of creating nicknames for hot new trends players in the industry. One of the most common ones lately, is "influencers". Sure, they've been around for a while and they do exactly what they're called (they influence), but for those who haven't been able to keep track, we're with you. So often, business people move a mile a minute and don't always take the time to explain new elements of the trade to those who may have missed a beat. Let's try explaining it in a way everyone will understand.
If you've ever seen an animated 90s movie, you'll know the best and funniest characters were always made better by their sidekicks. Think about it – what if Scooby never met Shaggy, Bugs Bunny never met Tweety, or Batman never met Robin? Yes, they'd still be great characters in their own right, but something about having a sidekick makes them somewhat more interesting and appealing, or maybe we're just bigger fans of the sidekick than than the original character. The whole point is, we know and love these characters, but lets face it – these characters performed much better with their signature partners by their side.
In the marketing world, the concept of sidekicks also exists and has actually become one of the bigger pieces of social media campaign planning in recent years in the form of influencers. Brands are known as the original characters we all know and love – Mickey Mouse, Nemo, Mario and even Star Wars fan favourite Han Solo. These brands decided they needed to take their campaigns to the next level and introduced new characters to widen their audience.
Mickey was a hugely popular Disney character, but what would he be without his dearly beloved Minnie? Nemo was the fish version of Thomas the tank engine's little engine that could, but what would he be without his ever forgetful friend, Dory, who went on to create one of the most highly anticipated movies of 2016? Mario has a plethora of video games to his name, but the ones that tend to perform best feature his brother in a matching green outfit with token overalls, Luigi. And who could forget one of the most legendary characters of all time? Han Solo was a Star Wars trademark (if you haven't seen the new Star Wars, no spoilers lay ahead, I promise), but his level of fan acceptance was nothing without the help of a furry and noisy friend, Chewbacca.
YouTuber DavidParody partnered with 5 Gum to be a part of the Truth or Dare campaign. David is an outstanding fit for 5 as he truly encompasses the level of hyperactivity the brand loves. The video above has over 1.3m views. #campaigngoals
Before we go any further, it's important to understand what influencers really are and how brands actually use them. Influencers are different from celebrity endorsements, which are the famous TV spots of big name athletes and talk show hosts endorsing their use of a particular product. Although celebrity endorsements are a fantastic way to market to a particular audience, the focus of this piece is social media influencers.
What is an influencer?
An influencer is an online personality with a high social media following. These people have intricate fan bases and have created their own online niche supporting their specific interest areas. They may review cosmetic products, play and review video games, record prank videos, or weigh in on popular news events with their own thoughts and opinions. Fans either subscribe or follow these individuals to keep up-to-date with their latest postings. These influencers may be active on Twitter, Facebook, YouTube, Instagram, Vine, Pinterest or others.
Why do we use them?
In order to understand why we use influencers in marketing campaigns, we must first understand who these people are. The important thing to note is that each influencer has their own individual fan base with a wide variety of interests.
A YouTuber who posts weekly challenge or dare videos will attract a different set of viewers than a fashion user posting her daily outfit on Instagram. We use these influencers because they're able to offer us exclusive and highly-coveted access to their fanbase via their own opinions and endorsements. If we're marketing a new brand of female swim wear, we may want to partner with an influencer with an audience that fits our target. If we're marketing this same set of female swimwear, it probably wouldn't make sense to partner with a male YouTube gamer as their audience is almost certainly different.
While we may be using these influencers as a direct way to speak to their audience, their endorsement of the product we're selling is a fantastic testimonial which we could repackage as an additional asset in the future.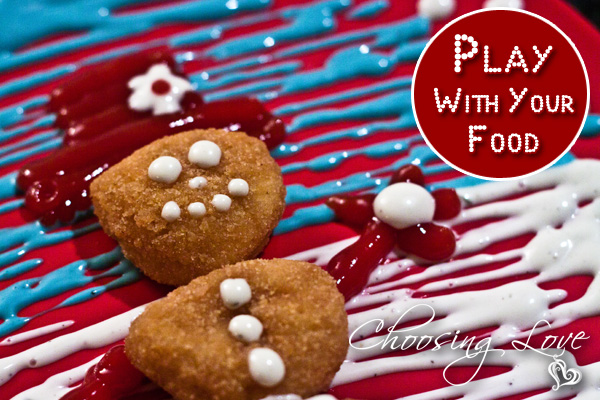 In this instance, Tyson Foods, a distributer of packaged and processed foods launched an online "mommy bloggers" campaign to inspire moms to turn chicken nuggets into fun, holiday creations for their kids. Studies show that 36 per cent of moms have made a purchase online because of a recommendation. Tyson's mommy blog army certainly hit their mark, as the campaign garnered 8 million impressions and generated a 42 per cent sales increase over the following weeks.
How do they work?
From a logistics standpoint, working with and securing an influencer can sometimes be a difficult step. Influencers with a higher social media reach often have agents to handle their partnerships and content deals with brands. They do this to ensure they're compensated fairly and have a strong understanding of the campaign you're launching.
If you're looking to hire an influencer for a campaign, the best way to do so is via email. Most of these influencers have contact information on their own personal website or directly in their bios. It's important to communicate the goals of your campaign and clearly outline what exactly it is you want them to do (review a particular product in a certain number of posts, use a particular hashtag, tell a story, etc). These campaigns are entirely subjective and the quality of content you receive from the influencers is entirely dependent on the quality of information you give them from the get-go.
With the help of our team at Signature Video Group, St. Louis Bar & Grill partnered with Furious Pete to create one of the most legendary and saucy superhero-sidekick duos. As a food brand with a mostly male target audience, a competitive eater who virtually inhales six pounds of wings in under four minutes is a no-brainer that rivals some of the hungriest duos in the game.
How to find a good fit for your campaign
Finding an influencer for a social campaign can be as quick and easy as searching Instagram for people with the highest following that have mentioned your brand in the last few months. However, finding the most relevant and perfect fit that will drive sharing and engagement can be somewhat more difficult. Influencer campaigns give you the opportunity to create a similar relationship that consumers have with characters in their sidekicks, as long as the fit as right for both sides. In order to find the perfect fit for your campaign, try these steps:
Decide which social media platform you want to focus on.  If your brand is picture and video heavy, Instagram and YouTube may be the best choice for you.

Determine a location target for the campaign.  Social media has no boundaries.  If you're focusing your campaign in Canada, you may want to eliminate overseas options, even if they seem like the next Mini-me.

Use social media tools such as Sysomos, Traackr, GroupHigh or even Google to search for specific keywords in the industry.  This may help you find key conversation leaders and see what people are saying about you.

If all else fails, try these links:
Regardless of the brand or influencer chosen, these partnerships take a lot of work to come to fruition. It takes an immense amount of time and resources to review the large amount of options you have when picking an online influencer to partner with. It's impossible to know everyone out there and can be difficult to get a sense of how a certain personality will mesh with your brand. In these situations, give us a call. Here at Signature Video Group, we know the industry as good as anyone and we'd love to help you find your perfect sidekick.
Follow Signature Video Group on social media and start your video conversation here.